QEA – Quantitative Economic Analysis
These information are for QEA students 2015-2019.
Starting from September 2020 will be open the NEW Economic Data Analysis program (EDA), with the specialization Data Analysis and Modelling (DAM, former QEA).
Quick facts
QEA graduates will be able to use quantitative methods and tools in operational research, decision analysis, statistics and econometrics.
They will have gained experience with using different software products and will be able to build comprehensive optimization and econometric models and provide deep statistical analysis.
study degree – Graduate/ Master
language – English
credits/ study durations – 120 ECTS/ two years study programme
form of study – full-time programme
start of studies – in September
application deadline – 28 February/ 30 April
tuition fee – 3.800 EUR per academic year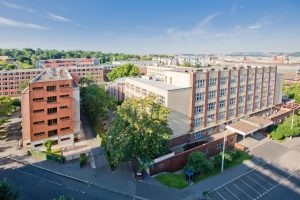 Key fields of study:Curriculum and structure
Statistics
Econometrics
Decision Analysis
Operational Research
Financial and Insurance Mathematics
| | |
| --- | --- |
| Compulsory/ core courses660 | 60 ECTS |
| Elective/ optional courses | 15 ECTS |
| Minor specialization – Insurance Mathematics | 30 ECTS |
| STUDY ABROAD PERIOD | optional in 3rd semester |
| State Exams + Defend of the Master Thesis | 15 ECTS |
Career Prospects
QEA graduates will be qualified especially for positions in:
strategic,
analytical
and research departments
of commercial and central banks, insurance companies, consulting companies, marketing agencies, large industrial firms, financial or government institutions.
Degree/ Academic Title
QEA Master Program is accredited by the Ministry of Education, Youth and Sports of the Czech Republic as a second-cycle higher education qualification.
According to the Czech legislation,  graduates of the programme will be awarded the academic degree Ing. inženýr (engineer), which is the academic title awarded to graduates of master's programs in specific fields including economics, technical sciences and technologies.
The degree's abbreviation Ing. is to be used before the name of the graduate (e.g. Ing. Jan NOVAK).
Keynote Teachers