EDA and ISM are part of the Government Scholarship program – application deadline September 30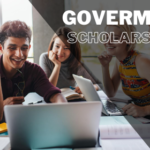 The Government of the Czech Republic offers scholarships in support of the study of foreign nationals from developing countries at public institutions of higher education in the Czech Republic.
Scholarships for the academic year 2023/24 are offered to the citizens of the following countries:
Bosnia and Herzegovina,
Ethiopia,
Georgia,
Cambodia,
Moldova,
Ukraine,
Zambia.
Government scholarships are awarded to students, who will be applying also to our EDA (Economic Data Analysis)  and ISM (Information Systems Management)  programs!
In order to receive the scholarship, each applicant has to fill in an electronic application form at the latest by September 30th of the year prior to the given academic year (i.e. applicants who would like to be enrolled at the university for the academic year 2023/24 have to fill in the application by September 30th, 2022).
The application form as well as more information can be found on the webpage of the Ministry of Education, Youth and Sports – here.