Teaching Innovation Week
Starting from the 2022/2023 academic year, the VŠE timetable introduces a new semester organization. The direct teaching part of the semester is divided into 12 weeks of teaching, the seventh week of the semester is reserved for the Teaching Innovation Week.
We aim at:
modernizing the teaching at the VŠE by involving new forms of teaching and student interaction,
supporting the introduction of Learning Management System (LMS) at the VŠE,
motivating new forms of communication between students and teachers and between teachers so that the experience of new forms of teaching is effectively shared.
Terms for the academic year 2022/23:
Winter semester – October 31-November 4
Summer semester – March 27- March 31
EDA
Monday
October 31
Tuesday
November 1
Wednesday
November 2
Thursday
November 3
Friday
November 4
Presentation on  DAM and MOS specializations

(14:00 – 16:00)
room – NB468

Meeting with EDA/ISM ALUMNI

(17:30 – 19:00)
room – NB468

Lecture in the Czech Statistical Office
(15:00 – 16:00)

FIS Masters Bowling
(18:00-20:00)
xBowling Žižkov

Seminar on sources and citations
(10:00-12:30)
room – SB206
bowling
Innovation week: Monday, October 31 – Friday, November 4
Thursday from 18:00 in xBowling Žižkov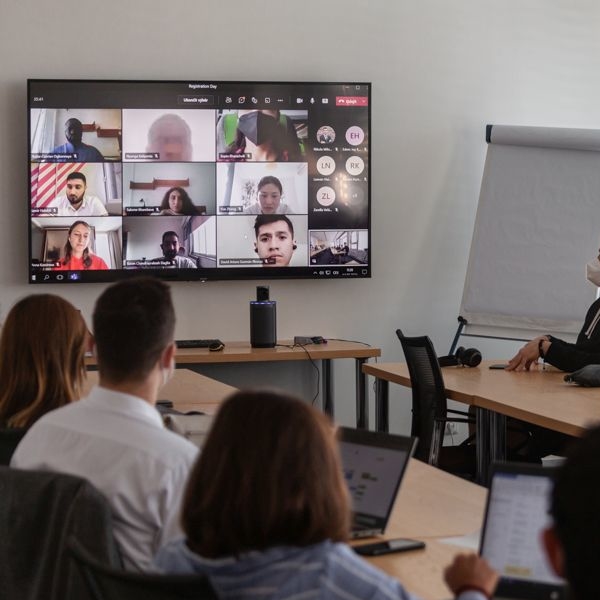 seminars, workshops, lectures
Innovation week: Monday, October 31 – Friday, November 4
Artificial Intelligence in Generali health insurance company
Seminar on sources and citations
Lecture in the Czech Statistical Office
Presentation on DAM and MOS specializations
ISM Student's conference
Innovation week: Monday, October 31 – Friday, November 4
Tuesday from 9:00 in Žižkov Campus SB 321
meeting with ISM/EDA alumniInn
Innovation week: Monday, October 31 – Friday, November 4
Wednesday from 17:30 in Žižkov Campus, NB 468
ISM
Monday
October 31
Tuesday
November 1
Wednesday
November 2
Thursday
November 3
Friday
November 4
Student' s conference
(9:00 – ???)
room – SB321
Meeting with EDA/ISM ALUMNI

(17:30 – 19:00)
room – NB468

Workshop in Generali insurance company – Artificial Intelligence
(14:00-16:00)

FIS Masters Bowling
(18:00-20:00)
xBowling Žižkov

Seminar on sources and citations
(10:00-12:30)
room – SB206