FIS Masters Alumni Evening
The FIS Masters Office organized reunion of all ISM, QEA, MOS and EDA alumni on November 28, 2023. There were invited graduates, who had finished the studies just newly this summer, but also those who had graduated already 5 years ago.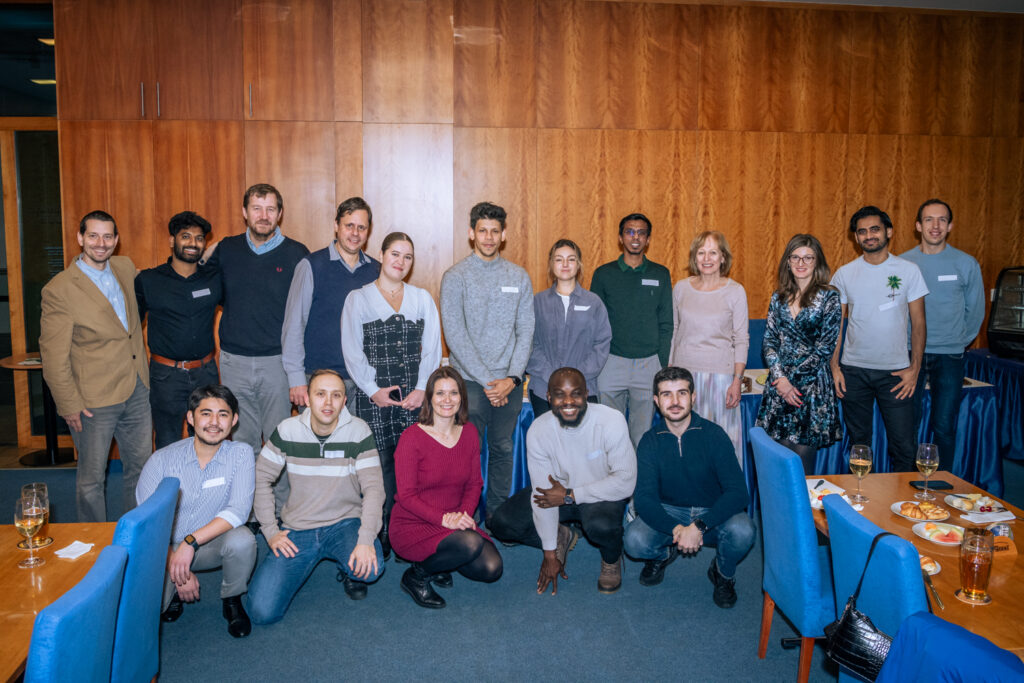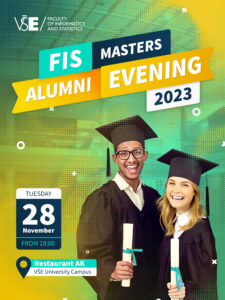 We met in the Restaurant AK in the VSE Campus. First, Dean of  the Faculty, prof. Fischer, and Academic Guarantor of the FIS Masters programs,  doc. Mazouch, welcomed all attendees. Then there was some refreshment and drinks.
For our faculty it is important to meet the alumni regularly, it is a way, how to receive some feedback on the study programs. And  it is always a pleasure to meet former students again and we are really happy, that they are willing to return to the alma mater repeatedly. This makes us very proud.
This was already the fourth meeting of FIS Masters alumni. The first took place already in 2018, then in 2019, then unfortunatelly, there was a two-years gap caused by the covid disease and the next meeting took place last year in 2022 and afterwards this year again.
We would like to thank all FIS Masters Alumni and teachers for joining this event.
Gallery
Come back to your Alma Mater. Meet with your fellow student and professors.
When? Tuesday, November 28, 2023, from 18:00
Where? Restaurant AK,  Prague University of Economics and Business campus.
Register in advance here (registrations are open till November 21, 2023, only for our alumni).