Eduniversal Ranking 2018: VŠE ist the best Business School, ISM placed 6th
In the annual Eduniversal ranking the University of Economics, Prague (VŠE) placed first and gained a title of the best Business School in the Eastern Europe.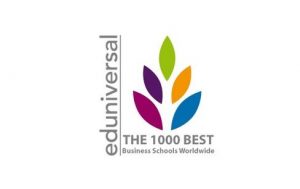 The excellent result again confirms the high level of the University of Economics, Prague. VŠE has regularly ranked among the three best schools in the region since 2009. The award ceremony took place in Dubrovnik on Thursday 18 October 2018.
The Master´s programme Information Systems Management (ISM)  was ranked very good this year. It placed the 6th best  position in the Eastern Europe region in this field of study.
The ISM students have a very good starting position after their graduation. Students of our faculty have the highest starting salary after the graduation from  all VŠE alumni and we also have the lowest unemployment of the graduates.